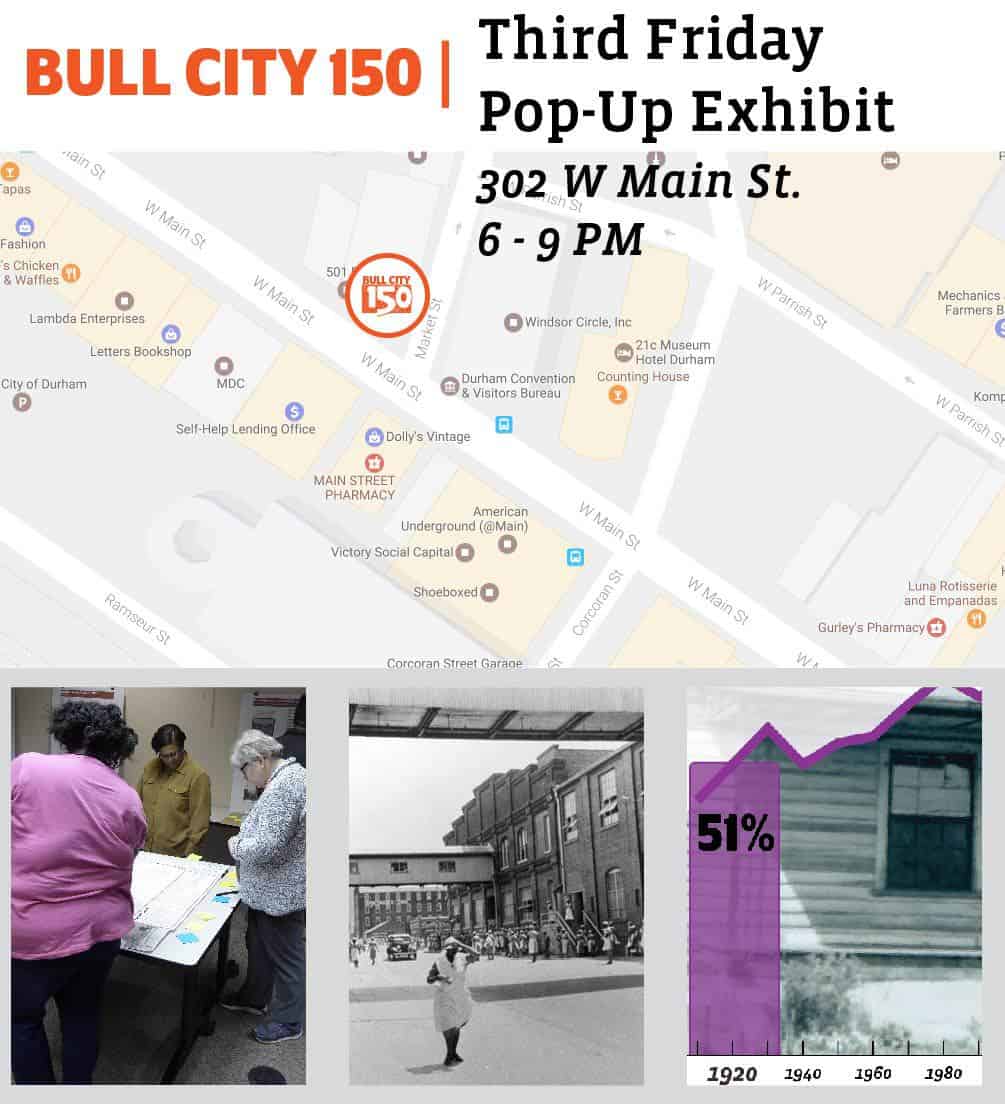 08 Jun

Pop-up Exhibit Preview

Join the Bull City 150 team at 302 W Main Street for a pop up exhibit at Durham's Third Friday (June 16th, 6-9 PM).

We will be sharing exhibit elements related to the history of housing and land inequality in Durham. We will also have a story booth set up, where you can tell your own story of housing and home in Durham.

Pop in on us at 302 West Main Street, on June 16th, from 6:00 PM-9:00 PM. Refreshments will be provided.